If you're looking to buy cardboard shipping boxes in the UK, this is just as important as what you fill the packaging with. It's not as simple as searching for large cardboard shipping boxes wholesale and selecting the first thing you find. Instead, you should pay close attention to your shipping packaging as there are many elements to consider when it comes to keeping your products secure.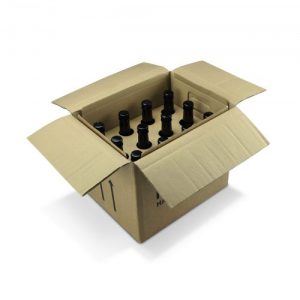 You can buy large cardboard boxes for shipping from Packaging For Retail so you can be sure that your products are properly cared for. Our heavy-duty cardboard boxes for shipping are strong and sturdy, meaning your products are not likely to incur damage in transit. As a result, you won't be wasting money on replacement items and postage costs, whilst your customer base remains happy. With this being said, how do you go about selecting the right shipping box for your products?
Consider Your Budget
First thing's first, you need to consider your budget as this will determine the type of material you can use for your shipping boxes. Here at Packaging For Retail, we pride ourselves on our affordable yet high-quality packaging solutions. For an added fee, we can also print your logo or company label onto your shipping packaging to create a more personalised customer experience. If your budget stretches far enough for bespoke packaging, this is always a good idea as it helps you establish your brand and generate increased brand awareness.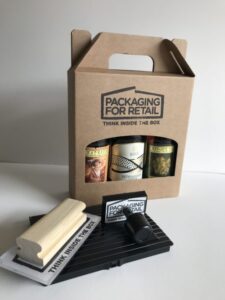 Select a Sturdy Box
Perhaps the most important feature of any shipping box is the sturdiness so that the goods inside don't get damaged in transit. You'll need to pay particular attention to this if your product is fragile or bulky, such as beer bottles or beer cans. You may also consider whether your boxes stack well and whether they can be picked up with ease. These elements will also affect the journey of your products and should be contemplated ahead of selecting your shipping solutions.
Evaluate Sustainability
Sustainability is at the forefront of many businesses these days as we've all grown to become more environmentally conscious. However, it's not solely about environmental impact; it's also about the ease of opening and disposal for your customers. At Packaging For Retail, our packaging solutions are cardboard, meaning they can be opened with ease and effortlessly disposed of in an eco-friendly way.
Think About Your Package Size
The size of your package will determine how much it costs to ship, so make sure that you're not overestimating the size of your product. On the other hand, you also don't want to be packaging your item too tightly as this can lead to damage. It's vital you find the correct balance between the two – we can help advise you with this.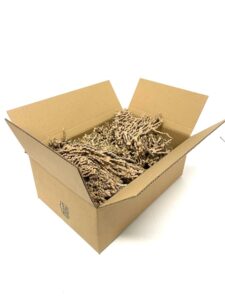 Know Your Audience
Your customers are the driving force behind your business so it's important to select packaging that appeals to them. Not only should they trust that your packaging is protecting the item that they've purchased from damage, but your box should also entice them into opening the package. This is best achieved through having your logo or company label printed onto your packaging as this is more appealing to the eye.
Choose the Right Shipping Boxes with Packaging For Retail
On top of the previously mentioned beer can and beer bottle shipping boxes, we also provide wine and spirit bottle packaging, mixers, sauces, and cocktails packaging, as well as essential packaging materials. This varied selection of stock means we can provide you with the right shipping boxes quickly, regardless of your requirements. However, if you still can't find what you're looking for, be sure to contact us about our bespoke solutions.