Christmas Cracker.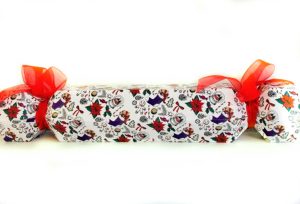 Packaging for Retail specialises in making high-quality gift packaging. This Christmas Cracker gift box is litho-laminate printed and makes a strong and attractive stocking-filler gift.
It can hold either a 330ml or 500ml bottle – or fill it with your favourite things!
£1.25 per unit plus VAT, minimum order of 12 applies.
Order online today or contact Packaging for Retail for further information:
https://www.packaging4retail.co.uk/product/christmas-cracker/
About Packaging for Retail.
We're Passionate about Your Packaging. Our quality gift packaging includes Beer Bottle and Can, Cider Bottle and Can Gift Boxes, as well as other Gift Packaging. We also provide Beer and Cider Bottle and Can Transit and Shipping Boxes.
Other products include:
#Beercangiftpackaging #Beercanshippingboxes #Beerbottlegiftpacksandcarriers #Beerbottleshippingboxes #Giftboxes #Logostampsandinkpads #Preserveandjarpackaging #Seasonalpackaging #Winebottlepackaging #giftpackaging #packagingforretail #ginpackaging #gingiftpackaging #transitboxes #shippingboxes #12beersofChristmas #Christmaspackaging #Christmascrackerpackaging