BEER OR CIDER 3 CAN GIFT PACK (3 X 440ML OR 500ML).
At Packaging for Retail, we are continually looking at ways to make packaging better for you and your customers. Our new flat-top gift boxes are great to package and post out, making your job easier!
Our Gift Pack has a tall window to display the cans unique logo & design. Or we can provide a bespoke print service.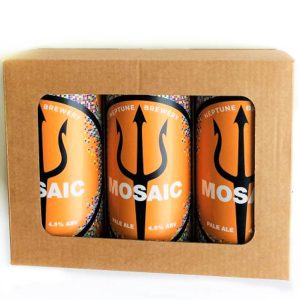 Price: £0.65 Price Per Unit (Minimum order quantity 500).
Order Online:
https://www.packaging4retail.co.uk/product/beer-or-cider-3-x-440ml-or-500ml-can-gift-pack-db511/
Or
Get in touch for details or a discussion on how we can help you.
Packaging for Retail specialises in gift packaging and transit and shipping boxes for the retail industry, check out our website for all your packaging needs:https://www.packaging4retail.co.uk
#flattopgiftpackaging #Beergiftpackaging #Beergiftbox #CiderGiftpackaging #Cidergiftbox #giftpackaging #giftboxes #packagingforRetail #retailpackaging #bespokepackaging #giftpacks #shippingboxes #transitboxes #shippingpackaging #transitpackaging #lowalcoholdrinks #wheatfreebeer #veganbeer #cider #softdrinks #tonics #gin #mixers #cocktails #lowalcoholcocktails #wine