Meet Bartosz – or Bart for short, Bart is our Warehouse Supervisor.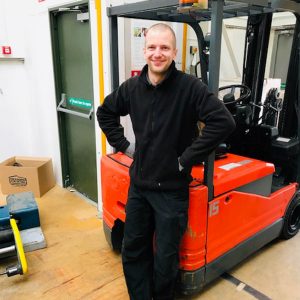 Bart joined Packaging for Retail in November 2019 when we were in our previous warehouse located in Keighley. 
Originally from Poland, Bart has been in the UK for eight years. During this time he's worked mainly in manufacturing. Bart is responsible for the management of our warehouse. He spends his days dealing with and packing customer orders from our online shop. Bart operates the die-cutting machinery, which makes the packaging products we sell online as well as the bespoke products. He also manages stock levels and oversees our day to day operations.
Given the size of our range of packaging, this is no mean feat.
When he's not running the warehouse, Bart has lots of other things keeping him busy! He's currently looking after an allotment for friends and has been busy planting and growing lots of vegetables – he's hoping to get his own allotment soon. 
He likes to travel and see new places and is a keen photographer. Oh – and he loves his real ale and can often be found trying out a new beer around the campfire on his allotment.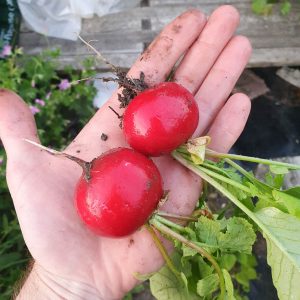 Bart is quick to learn, and he's probably the most hard-working person I know. More than that, though, he's kind and supportive, uses his initiative and has a big heart. Everything we do is a team effort – and Bart is the mainstay of the team. 
About Packaging for Retail.
Packaging for Retail Specialises in Gift Packaging and Transit and Shipping Boxes for the Retail and hospitality industries. We supply a vast range of packaging to business across the UK.
We're Passionate about your packaging and always provide a professional and efficient service to all of our customers. 
Visit our website to see our full range and place your order today.
Other products include.
#Beerbottlegiftpacksandcarriers