BEER AND CIDER CAN SHIPPING BOX 6 X 440ML
Dimensions: 202w x 133d x 170h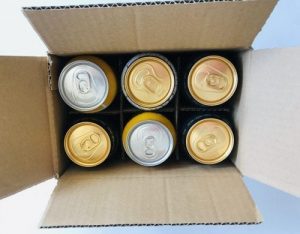 Priced at £1.18 per box excluding VAT, minimum quantities apply.
This high-quality Beer and Cider shipping packaging has a single-walled outer and comes with dividers. It can securely carry 6 x 440ml beer, cider or non-alcoholic drinks.
This product is a popular choice with Brewery and Bottle Shop outlets.
To place an order please visit:
https://www.packaging4retail.co.uk/product/6-x-440ml-beer-and-cider-can-shipping-box-db644/
About Packaging for Retail.
Packaging for Retail Specialises in Gift Packaging and Transit and Shipping Boxes for the Retail and hospitality industries. We supply a vast range of packaging to business across the UK.
We're Passionate about your packaging and always provide a professional and efficient service to all of our customers.
Visit our website to see our full range and place your order today.
Other products include.
#Beerbottlegiftpacksandcarriers