Here at Packaging For Retail, we understand the importance of not only the gift inside the box, but also the exterior. Whether you're looking to buy beer bottle shipping boxes online or you're after a festive cider box, we have a packaging solution to suit.
If you're stumped on what to buy someone this holiday season, beer or cider is the way forward. These days, you're not limited to your standard ale or typical apple cider; there are all manner of flavours available, and our packaging allows you to create a custom selection.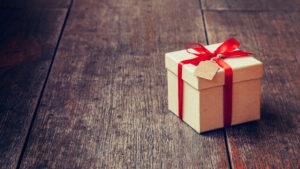 Festive Beer Flavours
Speaking of flavoured beer, there are plenty of festive flavours on the market to get you into the holiday spirit. These typically have a handful of ingredients including cinnamon, ginger, nutmeg, cocoa, cardamom, and many more. Beers such as these are ideal for Christmas gifts and pair perfectly with our range of Christmas packaging.
Christmas Packaging
Our Christmas packaging comes in a range of shapes, patterns, and colours, designed to suit any recipient. We don't just have packaging for the big day alone, we also supply advent packaging for the Christmas countdown and the twelve days of Christmas. Our Christmas Advent Box holds 24 x 330ml cans so that you can enjoy a delicious beer or cider on each day of advent. The box is made of strong and sturdy material with double walled trays and dividers. Similarly, there is a 'shock absorber' gap around the edges for ultimate security.
Additionally, our 12 x 500ml/300ml Beer Can/Bottle Christmas Advent Box has 12 windows for your choice of tipple. The enjoyment doesn't have to stop on the 25th, you can enjoy a daily scrumptious beer or cider up until the 6th. This way, you can drink and be merry right up until the New Year!
As well as these countdown packaging solutions, we offer boxes to present your Christmas gifts in the best way. Whether you're after a box to showcase cans or bottles or wrap them up in a Christmas cracker, we have just the thing to show someone you care
Beer and Cider Bottle Packaging
When buying someone a gift of beer or cider for Christmas, the difficulty comes from trying to wrap and present them in an aesthetically pleasing way. However, at Packaging for Retail we have eliminated this struggle with our selection of .
You can choose from boxes for bottles, cans, and glasses alike. This not only shows your love for your recipient, but your love for the environment, too. With our packaging, there's no need to buy plastic wrapping papers that destroy the environment. Instead, you can use our cardboard solutions alone that can either be reused or recycled.
Beer and Cider Bottle Shipping Boxes
Unfortunately, we don't all live within close vicinity of our loved ones, making it difficult to exchange gifts. However, Packaging For Retail has found a solution for you to share the love on a global scale. We offer a huge range of bottle transit boxes that are designed to withstand the shipping and delivery process.
Our boxes are able to accommodate cans, beer and cider bottles, wine bottles, and kegs, making them ideal for all recipients. Our packaging solutions can assist you in shipping between two and 24 bottles. Whatever your packaging needs, we're here to help.
Shop Packaging For Retail this Christmas
This festive season is set to be more exciting than ever as we break free of restrictions. Get in the spirit of the gift exchange with the help of Packaging For Retail!