In an elegant black finish and made from a high quality printed craft cardboard which can be customised by applying your own label*.
This 3 x 100ml gift box is great for multiple bottles of Oil, Vinegar & Sauce products.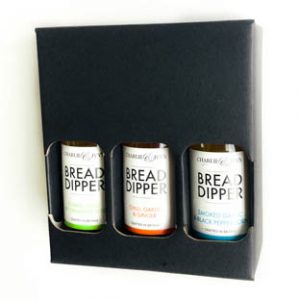 Dimensions: 158 x 52 x 185
Price: £0.80 ppu exc VAT / Delivery. *Minimum order quantity applies
To order online please visit: https://www.packaging4retail.co.uk/product/oil-vinegar-and-sauce-gift-box-db71-black/
Packaging for Retail Specialises in a wide range of gift packaging and transit and shipping boxes for the retail industry.
View the full range or contact us today to discuss your requirements: https://www.packaging4retail.co.uk
Other products include:
#Beer/CiderCanGiftPackaging  #Beer/CiderCanShippingBoxes #Beer/Cider BottleGiftPacksandCarriers #Gift Boxes
#Shippingboxes #Mixerspackaging #Cocktailspackaging #Saucespackaging #Preservespackaging #JarPackaging #SeasonalPackaging #WineBottlePackaging #vegan #softdrinkspackaging #lowalcoholpackaging #wheatfreebeerpackaging #softdrinkcanpackaging