Happy St. George's Day 2021 to all our family, friends and customers!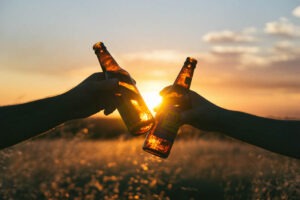 As suppliers to hundreds of breweries and taprooms around the UK, we're delighted to see so many opening up and welcoming visitors after such a long and arduous time. Let's hope this is the start of the best summer ever.
We wish you all a fantastic day from the team at Packaging for Retail.
About Packaging for Retail:
Packaging for Retail specialises in gift packaging and transit and shipping boxes for the retail industry. Please take a look at our full range on our website: https://www.packaging4retail.co.uk
#HappyStGeorgesDay2021 #CanGiftPackaging #BottleGiftPackaging #CanShippingBoxes #BottleShippingboxes #BottleGiftPacksandCarriers #TransitToxes #GiftBoxes #GiftPackaging #Mixers #Cocktails #softdrinks #PreservesPackaging #JarPackaging #JamsPackaging #SeasonalPackaging #WinePackaging #GinPackaging #VeganBeer #WheatfreeBeer #BespokePackaging #Breweries #taprooms. #PackagingforRetail #RetailPackaging