How do you take your gin?
When a customer entrusts us with their packaging project, it's so important that we get it right. That's why we really do value getting feedback like this from the lovely people at Persie Distillery in Scotland.
"Delighted with our new Snifter Set boxes, thank you to Packaging for Retail for your hard work."
Glenshee Craft Distillers Ltd, Persie Distillery at Auchenflower, Blairgowrie.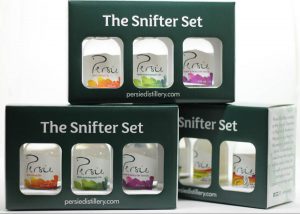 Persie Distillery at Auchenflower takes the spirit seriously. But not themselves.
There are seven different expressions in the Persie Distillery gin range – all built to be enjoyed neat, with tonic or various mixers, and in cocktails.
Please take a look at their website: https://www.persiedistillery.com.
About Packaging for Retail:
We're Passionate about Packaging. Our quality gift packaging includes Beer Bottle and Can, Cider Bottle and Can Gift Boxes, and other Gift Packaging. 
Please take a look at our full range online, if you would like to discuss specific requirements, please contact us directly.
https://www.packaging4retail.co.uk
#Beercangiftpackaging #Beercanshippingboxes #Beerbottlegiftpacksandcarriers #Beerbottleshippingboxes #Giftboxes #Logostampsandinkpads #Seasonalpackaging #Winebottlepackaging #giftpackaging #packagingforretail #ginpackaging#gingiftpackaging #transitboxes #shippingboxes #seasonalpackaging #ginbottlepackaging #tonicbottlepackaging