24 Bottle Christmas Advent Box.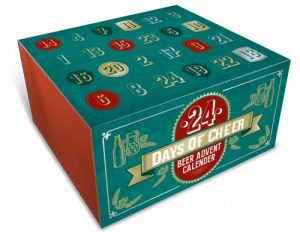 £8.50 – £10.50 per unit, with or without the outer box.
This strong and sturdy 24 Bottle Advent Box is the perfect gift. 
It can be used for customers to pick up or for self-delivery. The bottles sit in a double-walled tray with double-walled dividers. There is also a 'shock-absorber' gap around the edges for added security. 
The box is inserted into a printed corrugated sleeve. We also provide a double-walled outer; the gift box can also be used as a shipping box for secure delivery.
Fill it with your favourite beers or non-alcoholic drinks.
Order on our website: https://www.packaging4retail.co.uk/product/christmas-advent-box-db527/
About Packaging for Retail.
Our gift packaging is fully recyclable and plastic-free materials. Packaging for Retail can provide bespoke print services Contact us for details, and we will give you a quote (minimum orders may apply).
Other products include.
#Beercangiftpackaging
#Beercanshippingboxes
#Beerbottlegiftpacksandcarriers
#Beerbottleshippingboxes
#Giftboxes
#Logostampsandinkpads
#Preserveandjarpackaging
#Seasonalpackaging
#Winebottlepackaging
#giftpackaging
#packagingforretail
#ginpackaging
#gingiftpackaging
#Christmaspackaging
#Christmasadventbox