Bespoke Gift Packaging for Barn Craft.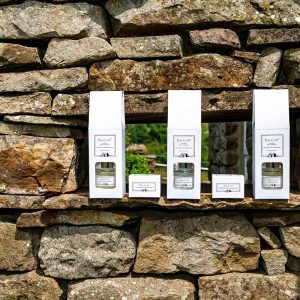 Barn Craft's ethos continues to be making truly luxurious products whilst still being kind to the environment, making them 2020's Winner for Natural Home Fragrance Products of the Year by the North England Prestige Awards.
Homemade in the Yorkshire Dales, Barn Craft have a stunning collection of Candles, Tea Lights, Reed Defusers and Accessories, all available from their online shop: https://barn-craft.co.uk/
As a small company based in the Yorkshire Dales, they try, wherever possible, to support other local businesses and are proud to say that 50% of their suppliers are from Yorkshire. Packaging for Retail has supplied their Packaging for several years and we are delighted to be one of their local suppliers.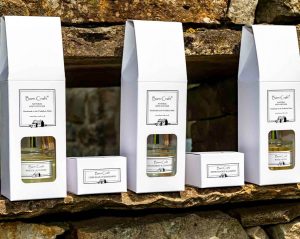 The Bespoke Gift Packaging we made for Barn Craft took a long time to get right – we worked hard to deliver the quality that met their high standards. Robin and Katrina apply the same high standards to all their products
This is how we at Packaging for Retail are different from other suppliers: we care about your product and strive to deliver what you want.
We have a wide range of plain craft packaging in our online shop or we can create a bespoke solution made to your specification
For our full range of Packaging please visit our online store: https://www.packaging4retail.co.uk.
#packagingforretail #packagingUK #giftpackaging #giftboxes #candlepackaging #tealightpackaging #reeddiffuserpackaging #transitboxes #shippingboxes #candles #reeddiffusers #tealights